HOBO Pendant® UA-003 Event Data Logger
Accurately measure rainfall levels with the HOBO Pendant Event Data Logger UA-003-64. Determine rainfall rates, times, and duration after deployment with most standard tipping-bucket rain gauges.
Efficiently gather and store temperature data as well as momentary contact events, such as relay closures. Additionally, gain access to detailed event data. Optimal use of available storage - data is only recorded when events happen for better memory usage.
---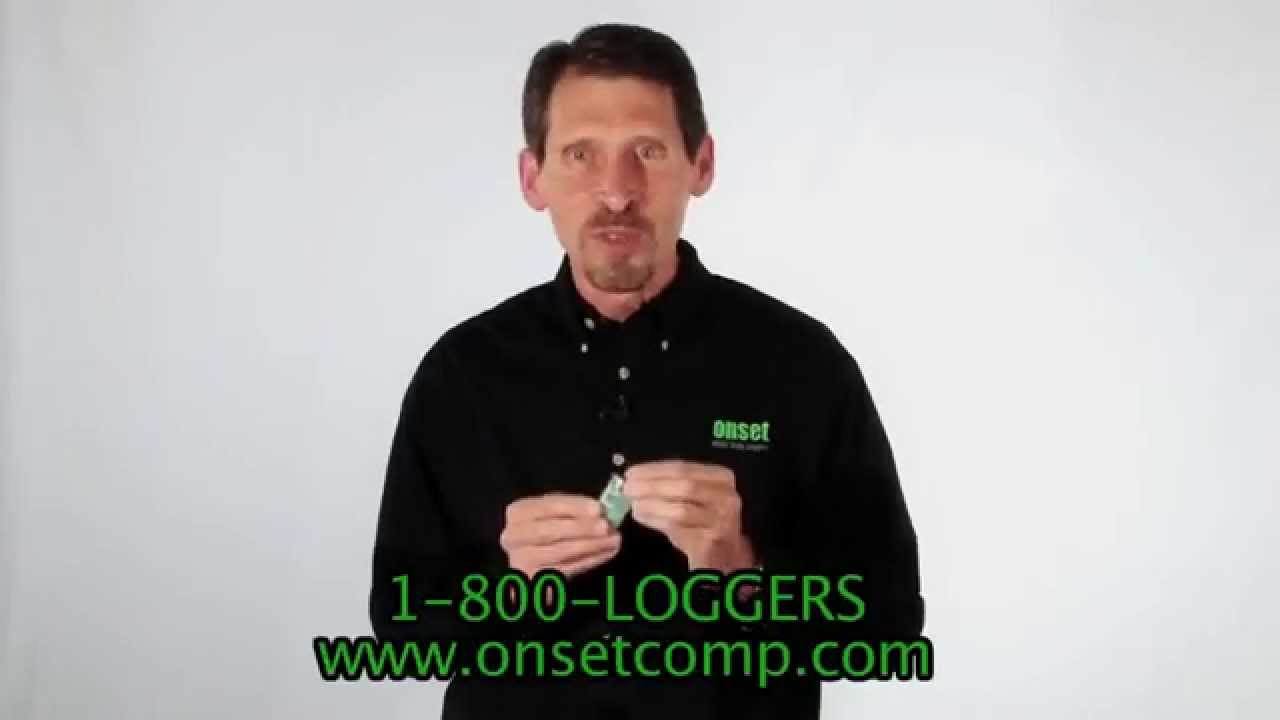 HOBO UA Data Logger Series
The compact data loggers from HOBO can have two different measurement functions: Temperature or light and temperature measurements. The video explains the functions and details of the inexpensive & waterproof models and explains the advantages of the polypropylene housing. Also, find out more about freshwater and saltwater applications, battery details and optical communication, enabling fast data transfer in water.

---
Features of the HOBO Pendant® UA-003
Sample rates for temperature recordings can easily be adjusted by the user. The HOBO Pendant UA-003 data logger is optimally suited to rain measurements.

Please note: An interface is required for configuration and reporting
Ideal for recording rainfall with tipping-bucket rain gauges
Records temperature as well as pulses from tipping buckets and momentary contact closures
Event-based data storage provides detailed data and efficient memory usage
Stores over 16,000 events (160 in. of rainfall with a 0.01 in. rain gauge)
Includes scaling to inches, millimeters or other units
Literature
---
HOBOware
The HOBO Pendant® UA-003 data logger supports the free HOBOware graphics and analysis software. HOBOware allows you to easily view and analyze your recorded measurement data with just a mouse click. You can simply connect the data logger to your computer via cable.
---
Features and Technical Specifications
Pendant Temperature Data Logger UA-003-64
Monitoring Parameters
Event, Rainfall and Temperature
Time accuracy
±1 minute per month at 25 °C (77 °F)
Measurement Range
Temperature: -20 °C to +70 °C (-4 °F to +158 °F)
Protection class:
Tested to NEMA 6 and IP67; suitable for deployment outdoors
Drop specification
1.5 m (5 ft) onto concrete
NIST traceable certification
Available for temperature only at an additional charge; temperature range -20 °C to +70 °C (-4 °F to +158 °F)
Battery
CR-2032 3V lithium battery; 1 year typical use
Memory
64 KB
Materials
Polypropylene case; stainless steel screws; Buna-N o-ring; PVC cable insulation
Size
71 x 33 x 23 mm
Weight
50 g
Protection class:
IP 68
For more detailed product specifications, please read the User's Guide
Temperature measurements
| | |
| --- | --- |
| Temperature range | -20 °C to 70 °C (-4 °F to +158 °F) |
| Accuracy | ±0.53 °C from 0 °C to +50 °C (±0.95 °F from +32 °F to +122 °F). A solar radiation shield is required for accurate temperature measurements in sunlight. |
| Resolution | 0.14 °C at 25 °C (0.25 °F at +77 °F) |
| Drift | <0.1 °C (0.18 °F) per year |
| Response Time | Airflow of 2 m/s (4.4 mph): 10 minutes typical to 90% of target value |
External Event Input
| | |
| --- | --- |
| Event sensor | Two-wire interface suitable for measuring mechanical and electrical contact closures |
| Maximum input frequency | 1 Hz (1 pulse per second) |
| Lockout time | 500 ms |
| Minimum pulse width (hardware debounce) | 1 ms |
| Input/output impedance | 100 kΩ |
| Edge detection | Falling edge, contact closure or Schmitt-trigger buffer |
| Preferred switching type | Normally open. For maximum battery life, the event input should be used with its preferred switch type. The logger will work with normally closed switches, but battery life will be compromised. |
| Open circuit input voltage | Battery voltage; nominally 3.0 V |
| Maximum input voltage | Battery voltage + 0.3 V |
| Connections | 0.5 mm (24 AWG) two-wire: white (+), black (-) |
---
BASE-U-4 - Universal Optic Base Station
The Universal Optic USB Base Station and couplers are used to offload data from any HOBO® data logger with an Optic USB interface. The splash-resistant Optic USB Base Station connects to your computer via USB, while connecting to the data logger via an appropriate coupler.
Literature and videos
User's Manual HOBO Optic USB Base Station (BASE-U-4)
---
HOBO Waterproof Shuttle - U-DTW-1
The HOBO Waterproof Shuttle provides convenient readout and relaunching of underwater and outdoor HOBO data loggers with an Optic USB interface, and is waterproof to 20 m. The HOBO Waterproof Shuttle can also be used as a base station.
Note 1: Couplers are included for compatibility with our U-series loggers with optical communication, including the UA Pendants, U20 water level, U22 Water Temp Pro, UTBI TidbiT, U23 Pro Temp/RH, U24 Conductivity and U26 DO data loggers.
Note 2: HOBOware Pro is required when using the U-DTW-1 Waterproof shuttle.
Literature and videos