HOBO Data Logger
The HOBO Data Loggers and Weather Stations are Monitoring Systems for industry, environment and building monitoring. They offer a Comprehensive line-up for temperature, humidity, energy, CO2, water quality and much more.
For more than 30 years the multi-award winning HOBO data loggers and weather stations have been used and valued world-wide, in industry, environmental and building monitoring. HOBO data loggers measure temperature, relative humidity, machine run time, energy and power, weather, water quality and much more.
---
HOBO Data Logger for almost every Application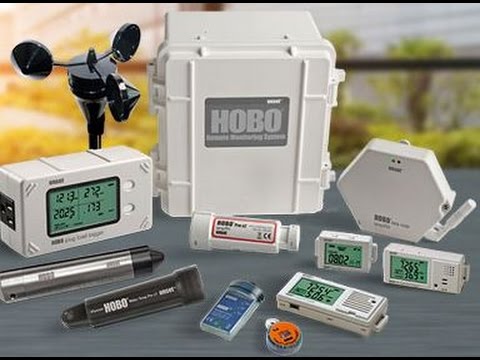 Get an introduction to our HOBO product line-up by watching this video or visit our product summary page.
HOBO data logger types

Indoor use data loggers

Weatherproof data loggers

Waterproof data loggers

Water level / Water quality

Weather stations
HOBO data logger communication

USB data loggers

Web-based data logge

Bluetooth data loggers
Typical applications and industries

Water science, hydrologie

Agricultural industry

Facility management, HVAC

Room monitoring

Industry

Warehouse

Food industry

Food production

Cold monitoring