High Quality Encapsulated Data Loggers
The DataTrace® products are self-contained, high precision stainless steel data loggers used in critical manufacturing and quality control applications.
They measure temperature, humidity and pressure inside a process or inside a product during manufacturing.
Two product lines are available: Micropack III (MPIII) Data Loggers are programmed by the user to collect environmental data with the help of a PC interface and the DataTrace Pro (DT Pro) software package. They are then placed with the specific product or process, and upon completion are retrieved and the recorded data downloaded to a PC. Micropack Radio Frequency (MPRF) Data Loggers can be used in exactly the same way, but can additionally stream logged data via radio frequency transmission in real time - even where the data loggers are in a closed chamber such as a steam autoclave.
While there are a variety of different types of data loggers available on the market, there are only a few products like DataTrace® that are rated as "intrinsically safe" and can operate at elevated temperatures.
A stand-out aspect of the DataTrace product line is the calibration service provided. Each DataTrace® data logger is calibrated by an accredited calibration laboratory prior to shipment. 
These and other important factors make DataTrace® Loggers the product of choice for many companies to control their most critical processes.
---
Video: DataTrace -THE data logger for sterilization processes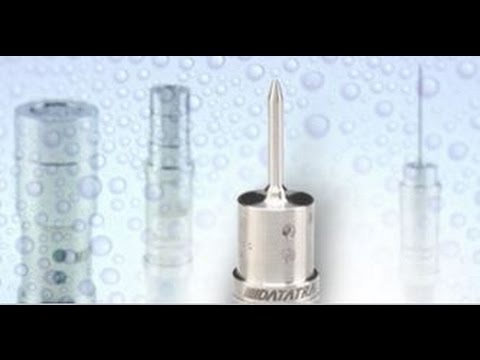 DataTrace is a line of high quality, high accurate data loggers for temperature, pressure and humidity monitoring for food and pharma applications.
Watch the Video to learn more about DataTrace.
---
Key Features by DataTrace
Real-time data collection/streaming
Ultra-small in size
Temperature range -80 °C to +140 °C and -40 °C to +400 °C
GMP and FDA 21 CFR part 11 compliant
Unparalleled intuitive software
Delivered with accredited calibration certificate
Intrinsically safe (ATEX Zone 0)
Fast and simple data collection through batch programming and reading
Typical Applications by DataTrace
Steam Sterilization / Autoclave and Incubator Validation
Ethylene Oxide (EtO) Sterilization
Depyrogenation
Lyophilization / Freeze Drying
Pharmaceutical/Biopharmaceutical Processes
Drug Product Stability Testing
Pasteurization / Conveyor Oven
Food and Beverage Processing/Manufacturing
Replacement of thermocouple validators
And many more …
---