Dataloggers for all applications
Temperature, Humidity, Pressure, CO2, Motion, Shock, Light and many other Parameters


Benefit from years of data logger expertise
Our CiK team is always available for advice and support and will be able to assist even with the most complex challenges. Benefit from our many years of project experience in almost all industries and receive ideal solutions for your individual application. Our goal is to support your constantly improving the quality of your products.
Contact us:

0721 – 62 69 08 50
Our data loggers help well known companies to safeguard the quality of their products.
What are data loggers?
Data loggers are stand-alone electronic measurement instruments that collect information about the status of their surroundings at configurable intervals. Typically, data loggers are compact, battery or solar-powered, and equipped with an internal microprocessor and one or more internal or external sensors. Recorded measurements are stored in internal memory with time and date stamps and -depending on the device- can be read out manually or in real-time via remote connection.

Depending on the data logger, one or more values can be recorded indoors, outdoors or underwater.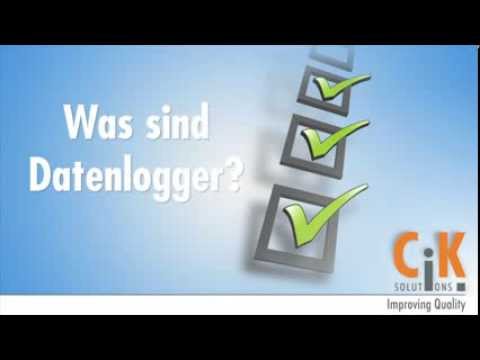 Measurement parameters of data loggers
We offer data loggers for a variety of measurements such as:
Temperature data logger
Humidity data logger
CO2 data logger
AC/DC current and voltage
Pressure data logger
Operating times (lights, motors, etc.) data logger
Light Intensity data logger
Vibration
Soil moisture data logger
Precipitation data logger
Wind speed/direction data logger
Leaf wetness data logger
Pulse signals data logger
Light Level data logger
Analogue signals
---
Why is it so hard to find the right data logger?
The term "data" alone suggests that there is an infinite number of different parameters that can be measured and recorded. It is therefore not surprising that there are just as many areas of application for data loggers, each with different requirements for the recording device.

There are a number of properties that differ depending on the data logger: Material, size, environmental protection rating, data transmission, sensor makeup, accuracy, memory, alarm capabilities, display, compliance with guidelines, modularity, energy supply and many more.
Before buying a data logger, you should, therefore, be aware of important criteria.
What are your requirements for accuracy?
How often should measured values be recorded?
What level of calibration does the data logger have to meet?
Which properties (display, internal / external sensor (s)) are required?
What type of data access do you need?
What functions does the software have to offer?
What material and what size is required?
---
Areas of application for data loggers
Data loggers are used in practically every industry for a variety of applications. When taking "Temperature", for example, it becomes evident quite quickly that it makes a significant difference whether you want to measure the temperature during a sterilization process, during a food delivery, or at the bottom of a 200m deep mountain lake.

From high-end precisions data loggers, low-cost transit data loggers, scientific weather stations to central, fail-safe monitoring systems:

At CiK you will find data loggers for almost every industry and application. Whether it is in pharmaceutical, food or chemical industries, for transport monitoring, room monitoring or warehouse monitoring, or for the environmental monitoring of glaciers, rivers, lakes, wetlands and much more.
---
Data transmission from data loggers
Data loggers store recorded data in internal memory. There are many different ways to extract and process the data: One often-used method is the manual method, which is to put the data logger in a computer-connected interface, cradle or docking station to gain access to the data.

USB Data Logger
Such a separate interface is not required if the data logger is equipped with a USB port. In this case, the recording device can either be inserted directly into the USB socket of the PC or connected with a USB cable.

Ethernet Data Logger
Compared to USB data loggers, Ethernet data loggers have the advantage that the recorded data does not have to be read out manually. The measured data is delivered directly to the PC via the internal LAN.

Wifi, bluetooth and radio data logger
Bluetooth data loggers, WLAN data loggers and wireless radio data logger transmit the measurement data without any cables. Depending on the system, the data loggers are connected to a web-based cloud platform, which enables remote access and alarms from any location.


---
Data logger materials
The bulk of available data loggers today are made of high-grade plastic, which is suitable for most applications.

Alternative materials are used for particularly demanding applications:
For extremely low temperatures down to -80 °C or strong shock loads, special and extremely robust plastics are used. Stainless steel is often used as the material of choice where data loggers have to withstand very high temperatures and pressures or must be food-safe or explosion-proof.
---
Even these few selection criteria demonstrate how diverse the data logger landscape has to be to meet the needs of every application in every industry.
We will gladly help you to determine your ideal data logger or tailored data logger system.