Easy and Reliable Monitoring with SenseAnywhere
Does the law require you to record, evaluate and archive temperatures or other parameters? Or would you like to do this pro-actively in order to secure or improve quality?

Either way, you should definitely get to know the SenseAnywhere monitoring system!
---
It's as easy as that!


1. Place the Sensor


2. Connect the AccessPoint


3. Done! We take care of the rest!
---
Overview Video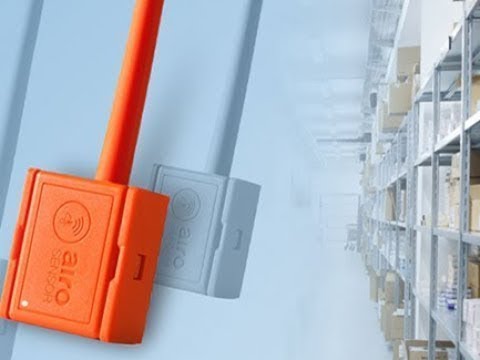 Learn more about how the SenseAnywhere system can assist you in this 2-minute video and on the following pages, or how this innovative system can almost completely relieve you of previously tedious work.

We monitor your temperature and humidity data!

Professional · Reliable · Comfortable


---
Applications and industries
Pharmacies, doctor's practices, rest & nursing homes, hospitals, hotel & gastronomy, meat processing, supermarkets, laboratories, warehouses and many other sectors or areas are expected or even required to record temperature data, act upon threshold violations and archive the data obtained as proof.
Call us so we can discuss your requirements, prices and everything you would like to know - informally and obligation-free.



Why not call us now? (0721) 62 69 08 50
---
---
How it works
---
The Compact Sensor Modules for Temperature, Humidity, Motion, Infrared and CO2
The SenseAnywhere sensor modules are reliable precision data loggers which, in addition to taking measurements, also record these data in internal memory. Should a problem occur in your infrastructure (interrupted wireless link, defective router, loss of internet, etc) your valuable data are still safe.
The data transmission uses the proven, permitted radio frequency of 868 MHz and guarantees a stable, reliable and error-free data connection.
The batteries in the SenseAnywhere data loggers are soldered and last for a ground-breaking 10 (!) years. What does this mean for you? No failures, no battery changes, no follow-up costs and no contact problems.
The modules are attractive, compact, and can be positioned anywhere. Alternatively, the integrated holder can be secured in the appropriate locations using the supplied screws or the attached adhesive strips.
IQ/OQ and 21CFR11 certification
IQ/OQ certificates are available for the SenseAnywhere system and it complies with Part 11 of FDA regulation 21CFR.
Ask us about it!
Data security
Unlike a temperature measuring instrument, the SenseAnywhere monitoring system records your data reliably and can hold 18,500 values with corresponding timestamps in its internal memory (data logger).
For you, this means your data are safe even in the event of a total failure of the entire infrastructure.
---
SenseAnywhere Data Logger
These measuring devices (data loggers) reliably record your measurement data on site (for example refrigeration temperature, storage temperature, etc.) and transmit them wirelessly to a SenseAnywhere AccessPoint. In addition, the recorded values are stored in internal memory, so they are not lost in the event of a failure of the infrastructure (radio link, access point, router, internet).


SenseAnywhere AccessPoint
This device can directly access the internet via your router, in the same way your PC can. The SenseAnywhere AccessPoint (Data Recipient) wirelessly collects all data from each of the deployed SenseAnywhere loggers and forwards them to the SenseAnywhere Server (see below).
SenseAnywhere Server/Router
A European based (Netherlands and Ireland) Microsoft Azure Central Computer with multiple safeguards, operated and managed by us. Here, all your measurement data are brought together using secure channels (https protocol), which we process and evaluate for you - automatically and in real-time.

Using the highest security standards, data collected from your system are stored every 5 minutes with strong redundancy, protected against loss. In addition, servers with high fail-safe levels guarantee access to the system at all times.



SenseAnywhere Software
This is the nerve centre of your monitoring system. Browser-based software gives you access to your data at all times, allowing you to view, evaluate or summarize them in reports. The system warns you reliably when given thresholds (for example temperature limits) are violated.
You can find additional details in the section about Software
Saving resources and costs through sustainability
In addition to developing and producing measuring instruments which help to protect our environment and health, we are therefore committed to greater sustainability and efficient use of resources. We want our measuring instruments to be capable of long-term use, and we, therefore, focus on stability and high quality in the development of our AiroSensors.

Why orange the new green?


Innovation in the monitoring industry:
The new concept - superbly simple!