Data Logger for Underwater Light Level Measurements and Water Temperature
Designed for durability, this compact water data logger is ideal for measuring temperature in streams, lakes, oceans, and soil environments. Data collection in the field has never been easier! Use Bluetooth Low Energy (BLE) to deliver accurate water temperature and relative light-level measurements straight to your iOS or Android mobile device.

---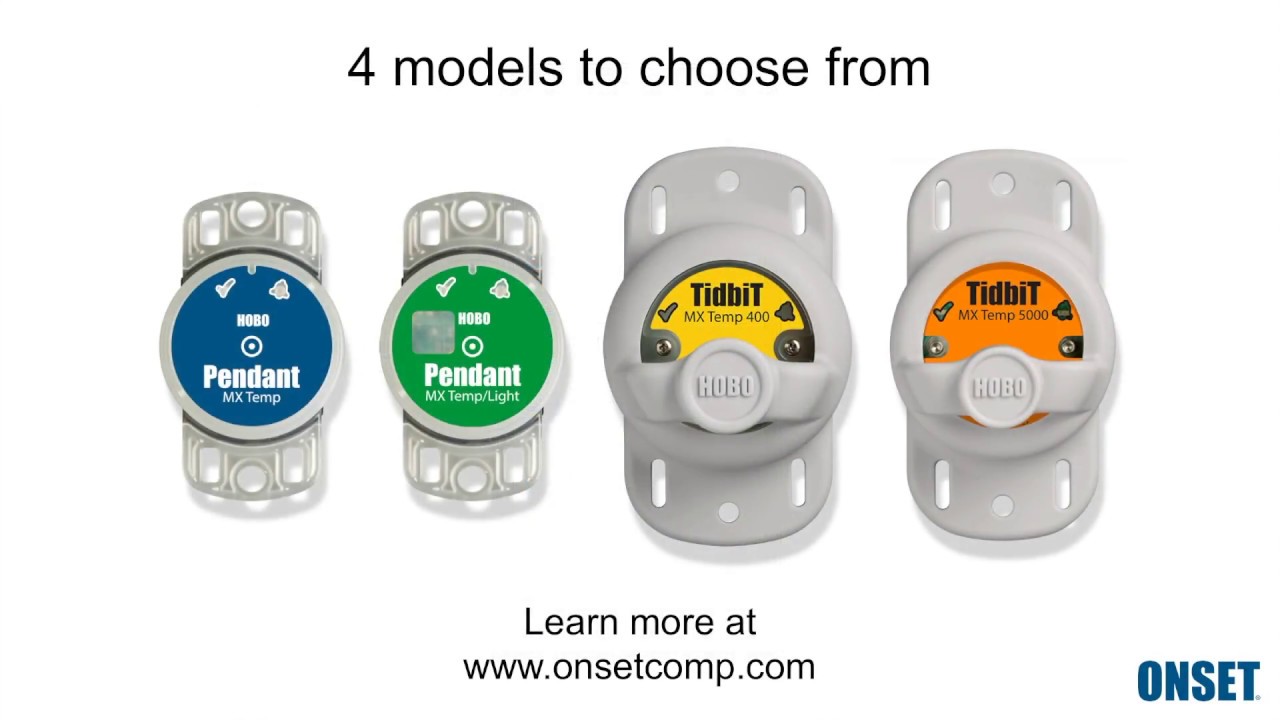 Underwater data logger HOBO MX2200 series
The water temperature loggers of the HOBO MX2200 series allow the user convenient configuration and downloads via smartphone and tablet. Thus, there is no need for a laptop or waterproof shuttle on-site.
Long battery life and outstanding precision make HOBO water loggers the first choice for temperature measurements in fresh and saltwater.


---
Wireless Instrument for Underwater Light Level and Water Temperature
The HOBO MX2202 is suitable for a variety of indoor, outdoor and underwater applications, in both fresh and saltwater.
Records relative light level and water temperature
Waterproof to 30m (100 feet)
±0.5 °C accuracy
Storage capacity for 96,000 readings
User-replaceable battery
LED alarm notifies you when the temperature exceeds set thresholds
Wireless setup and download via Bluetooth Low Energy (BLE)
Compatible with the MX Gateway for web-based real-time monitoring
Documentation HOBO MX2202
---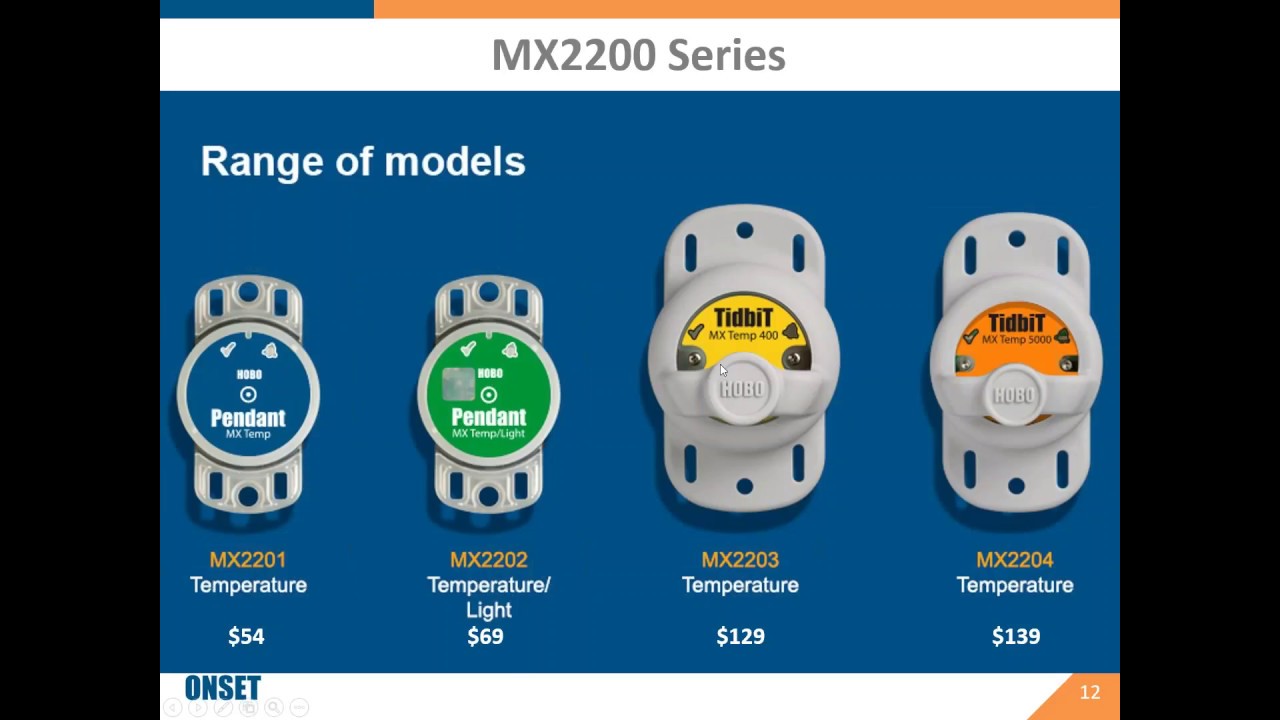 Webinar: TidbiT and Pendant Water Temperature Loggers
Join the webinar and learn about the HOBO® MX2200 Series temperature data loggers. They bring convenient wireless setup and download to Onset's field-proven line of Pendant and TibiT loggers for measuring temperature in streams, lakes, oceans, air, and soil.
---
Configuration and download via Bluetooth - HOBOconnect
The HOBO MX2202 data logger requires the free HOBOconnect app and a compatible mobile device. This allows you to effortlessly configure the loggers. Using the HOBOconnect app, you can easily download the values and data recorded by your devices' sensors.
Configuration and download via web-based software - MX Gateway
The new MX Gateway automatically collects and transfers data from your MX Bluetooth data loggers directly into the cloud! The web-based HOBOlink® Software lets you manage your data loggers remotely, set alarm notifications and create custom dashboards, saving you time by reducing the need for on-site analysis.
Find out more...
---
Features and Specifications
Monitoring Parameters
Temperature, water temperature, light intensity
Operating Range
-20 °C to +70 °C (-4 °F to 158 °F) in air
Wireless range
Approximately 30.5 m (100 ft) line-of-sight
Radio Power
1 mW (0 dBm)
Log Interval
1 second to 18 hours
Buoyancy (freshwater)
2g (0.07 oz) positive
Waterproof
up to 30.5 m
Memory
96,000 measurements
Battery
CR2032 3V lithium, user-replaceable
Battery Life
1 year typical at 25 °C (77 °F) with a logging interval of 1 minute and Bluetooth always On
2 years typical at 25 °C (77 °F) with a logging interval of 1 minute and Bluetooth always Off

Faster logging intervals and statistics sampling intervals, burst logging, remaining connected with the app, excessive downloads, and paging may impact battery life.
Time accuracy
±1 minute per month at 25 °C (77 °F)
Memory
download
duration
Approximately 45 seconds; can increase with distance between device and logger.
Wetted Materials
Polypropylene case, EPDM O-ring
Size
3.35 x 5.64 x 1.8 cm
Weight
12.75 g
Protection class:
IP68
For more detailed product specifications, please read the User's Guide
Temperature sensor
Temperature range
-20 °C to +70 °C (-4 °F to +158 °F) in air
-20 °C to +50 °C (-4 °F to +122 °F) in water
Accuracy

±0.5 °C from -20 °C to +70 °C (-4 °F to +158°F)

Resolution

0.04 °C

Drift

<0.1 °C per year

Response Time
17 minutes typical to 90% in air moving 1 m/s, unmounted
7 minutes typical to 90% in stirred water, unmounted
Light Sensor
| | |
| --- | --- |
| Range | 0 to 167.731 lux |
| Accuracy | ±10% typical for direct sunlight |