Waterproof Data Logger for Water Temperature and Light
The HOBO Pendant® UA-002 is a miniature data logger with two channels, one for temperature, the other for relative light levels. The data logger is compact, light-weight & waterproof and records a large amount of data as well as internal logger events. Depending on the model, up to 52,000 values can be recorded.


---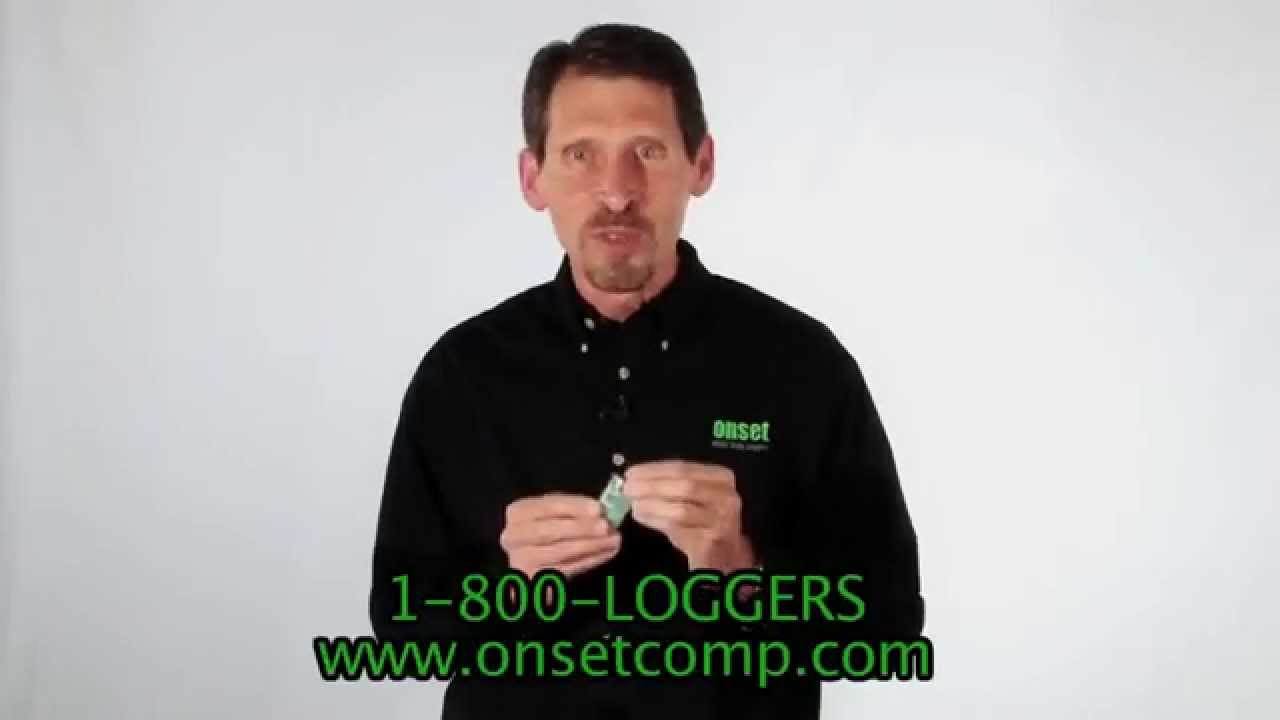 HOBO UA Data Logger Series
The compact data loggers from HOBO can have two different measurement functions: Temperature or light and temperature measurements. The video explains the functions and details of the inexpensive & waterproof models and explains the advantages of the polypropylene housing. Also, find out more about freshwater and saltwater applications, battery details and optical communication, enabling fast data transfer in water.
---
Features of the HOBO Pendant UA-002
The HOBO Pendant UA-002 is suitable for a variety of indoor, outdoor and underwater applications. The light sensor can be used with both natural and artificial light sources.
Low-cost temperature logger with alarm display
Waterproof housing for wet or underwater use
Data download in less than 30 seconds via the optical USB interface
Models
UA-002-08
8K memory
for approx. 3,500 combined temperature and light measurements
UA-002-64
64 K memory
for approx. 28,000 combined temperature and light measurements
Literature
---
HOBOware
Der Datenlogger HOBO Pendant® UA-002 unterstützt die kostenfreie Grafik- und Analysesoftware HOBOware. HOBOware ermöglicht Ihnen die einfache Anzeige und Analyse Ihrer aufgezeichneten Messdaten per Mausklick. Sie können den Datenlogger einfach per Kabel an Ihren Computer anschließen.
---
Features and Technical Specifications
Pendant Temperature Data Logger UA-002-xx
Monitoring Parameters
Light Intensity, Temperature and Water Temperature
Measurement Range
Temperature: -20 °C to +70 °C (-4 °F to +158 °F)
Light: 0 to 320,000 lux (0 to 30,000 lumens/ft2)
Accuracy
Temperature: ±0.53 °C from 0 °C to +50 C (±0.95 °F from +32 °F to +122 °F)
Light intensity: intended for the measurement of relative light values
Resolution
0.14 °C at 25 °C
Drift
Less than 0.1 °C/year (0.2 °F/year)
Response Time
Airflow of 2 m/s (4.4 mph): 10 minutes, typically to 90% Water: 5 minutes, typically to 90%
Time accuracy
±1 minute per month at +25 °C (+77 °F)
Operating Range
In water/ice: -20 °C to +50 °C (-4 °F to +158 °F)
In air: -20 °C to +70 °C (-4 °F to +158 °F)
Water depth rating
30 m between -20 °C and +20 °C (100 feet from -4 °F to 68 °F)
NIST traceable certification
Available for temperature only at an additional charge; temperature range -20 ° to +70 °C (-4 °F to +158 °F)
Battery Life
1 year typical use
Memory
UA-002-08: 8KB (approximately 3.5K combined temperature and light readings or events)
UA-002-64: 64KB (approximately 28K combined temperature and light measurements or events)
Materials
Polypropylene case; stainless steel screws; Buna-N o-ring
Size
58 x 33 x 23 mm
Weight
18.0 g
Protection class:
IP68
For more detailed product specifications, please read the User's Guide
---
Optic USB Base Station for Pendant® Data Loggers
The Pendant Base Station, in conjunction with the corresponding Coupler, provides fast optical infrared (IR) communication for easy data logger launch and readout of HOBO Pendant data loggers. The Base Station connects via USB to a host computer, while the Coupler attaches the data logger to the Base Station for communications. The Pendant Base Station is splash resistant and can offload a 64 K data logger with full memory in 30 seconds, or an 8 K data logger in 6 seconds.
Literature and videos
User's Manual HOBO Optic USB Base Station (BASE-U-1)
---
HOBO Waterproof Shuttle - U-DTW-1
The HOBO Waterproof Shuttle provides convenient readout and relaunching of underwater and outdoor HOBO data loggers with an Optic USB interface, and is waterproof to 20 m. The HOBO Waterproof Shuttle can also be used as a base station.
Note 1: Couplers are included for compatibility with our U-series loggers with optical communication, including the UA Pendants, U20 water level, U22 Water Temp Pro, UTBI TidbiT, U23 Pro Temp/RH, U24 Conductivity and U26 DO data loggers.
Note 2: HOBOware Pro is required when using the U-DTW-1 Waterproof shuttle.
Literature and videos